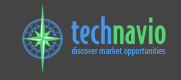 Technavio recently released its Global Social Networking Market report, which highlights the importance of social media networks such as Facebook, LinkedIn, Reddit, Twitter, Vine, and Tumblr in advertising.
Social media trends revealed
Source: gravity4.com
Soumya Mutsuddi, Lead Researcher, Technavio, says:
"Advertising on social media has gained popularity over the past decade, mainly due to active participation of social media users. Social media advertising offers a solid platform for advertisers, especially during global events, to increase their ROI. The global social network ad spending market is expected to grow at a CAGR of almost 18% to exceed USD 54 billion by 2020."
As part of the report, Technavio identified four top trends in social media marketing:
Advanced targeting options
Many of the large social networks now offer significant amount of user information, including deeper demographics, age, interests etc. This helps advertisers to accurately target their audience and goes beyond more traditional targeting methods employed on other platforms.
Soumya adds:
"The advanced targeting options based on interest, customization, behavior and connection, etc. offered by social networking sites such as facebook, twitter, linkedin and pinterest, increase the relevance of advertisements to users, and thus, provide a higher level of personalization that cannot be achieved on other advertising channels."
Conversion tracking technology
Social media sites don't just offer extended targeting tools, but also measurement technology to track campaign conversions. This helps advertisers justify investments and allocate the right budget. Number of clicks is still a popular way to measure such conversions. Tracking and analysis features using JavaScript Snippet help optimise ads.
Dominance of mobile communication platforms
The report also found that rapid mobile adoption has led to a growth in the segment. 36% of time spent on digital media is now coming through communication devices such as smartphones.
Technavio predicts that half of mobile users globally will be using smartphones by 2019. Social sites are  easily accessible on smartphones and have been widely adopted by mobile users allowing for instant communication whilst on the go. According to estimates, two-thirds of social media ad spend will be on mobile ads by 2018.
Improved privacy concerns
Online security has long been a concern for people. Social networks contain a wealth of information on individual users and privacy is a major concern. Facebook and Co will need to step up to ensure that such information remains safe at all time.